August 2019 Community Connection From United Way
Peak Hurricane Season 
A Message from Richard Porth
President/CEO of United Way of Connecticut  
Peak hurricane season in Connecticut began in mid-August and runs through mid-October.
Preparing for emergency weather can help keep you and your loved ones safe, organized and informed during a weather emergency.
What simple steps can you take today?
What other steps can you take?
United Way of Connecticut 2-1-1 is a gateway to services related to emergency/disaster response and recovery as well as a statewide resource for emergency-related information collection and dissemination. Call 2-1-1 or visit 
www.211ct.org
for access to services and to stay informed during any extreme weather episode.
September is School Attendance Awareness Month
September marks Attendance Awareness Month. Attendance awareness is an ongoing campaign to address chronic school absence.
Chronic absence is a sign that students and families may be experiencing barriers to getting to school or are disengaged. Chronic absence is defined as missing 10 percent or more of the school year (on average 2 or more days a month) for any reason (excused or unexcused absences). Chronic absence is an early warning indicator of academic trouble and effects a child's ability to perform at grade level. It can also impede progress throughout a students schooling and even in their future careers.
School success starts with regular attendance, and Connecticut United Ways and their community partners are committed to providing our youth with the tools they need to be successful in school.
 Contact your local United Way 
to learn more about programs geared toward school readiness and success as well as volunteer opportunities in your community.
Back to School Supplies and Clothing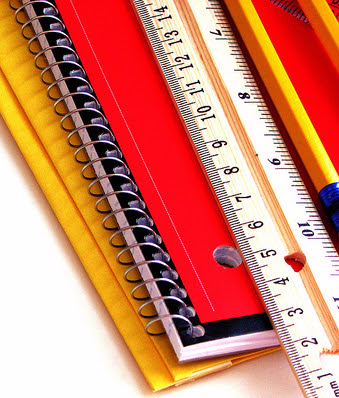 As summer comes to a close, make sure students in your community have the supplies they need for the classroom. 2-1-1's eLibrary paper 
School Clothes and School Supplies 
can help students, parents and teachers access resources such as backpacks, shoes and school uniforms.
To learn more about what resources and assistance may be available, visit 
211ct.org
 and search 
School Clothing
 or 
School Supplies 
or dial 2-1-1 to speak with a contact specialist that can help you find local resources.
Connecticut United Ways Help ALICE Save
Connecticut's United Ways have joined together to promote financial stability for working families by launching ALICE Saves. ALICE Saves combines SaverLife, a proven savings product from the nonprofit EARN, and Trusted Advisor, a financial counseling program operated by Neighborhood Trust Financial Partners.
The post August 2019 Community Connection From United Way appeared first on Windham Region Chamber of Commerce.
Share this post & the power of local to your other favorite networks:
Read More on WindhamChamber.com